Providing high-quality surgical care in a stress-free and relaxing environment.
Veterinary surgery doesn't have to be frightening or traumatic to pets and their owners. It is our job to assure you that your pet is in good hands. We will do everything that we can to take good care of your pet while he or she is staying with us. We provide surgical services with personal support to owners and state-of-the-art technology for the safety and comfort of your pets.
Our veterinarians are experienced and trained in a wide variety of canine and feline procedures, from routine spay and neuter to advanced surgeries. Our staff is dedicated to the comfort of each owner during his or her pet's surgery, providing information about the procedure and proper care afterward. It is also our job to keep in touch with you. There are things that you need to know before, during, and after your pet's surgery. We will do our best to communicate with you the whole time.
We want to do anything that we can to do to eliminate the stress and worry of the whole surgical process.
Below are some of our surgical procedures we offer: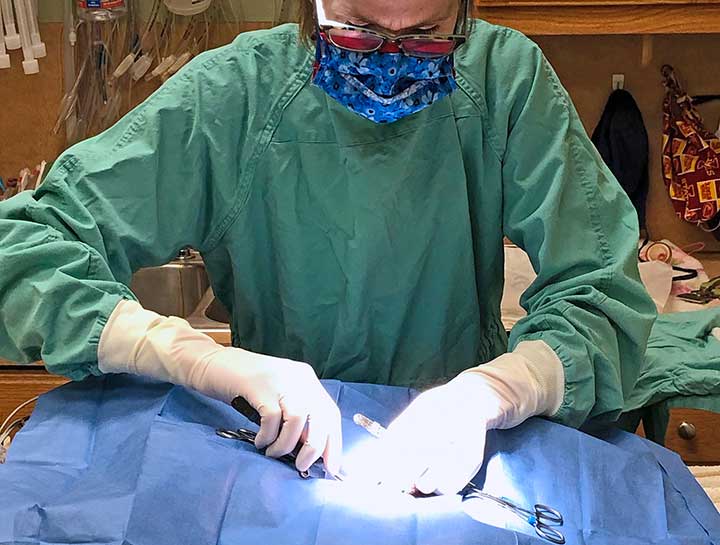 Help your pet live a long, healthy life.
Surgery on eyes, ears, and other soft tissue areas.
Cruciate, patella luxation, and hip surgery